Crash Course: Measurements, Sensors and Data Logging
November & December 2020 Session
Overview
November 5, 12, 19 December 3, 10, 17 
Online webinar series.
Learn the skills to collect data for your project.

How to measure your experiment and design.
Learn about sensors and different sensor types.
How does a data logger work?
Learn to use an Arduino as a data logger.

Receive the hardware to collect data for your project.

All participants receive an Arduino, data logging shield and sensors to measure your projects!

Open to students in grades 8-12 from across the FRSEF.
Course is six 1-hour sessions via Zoom.
Students who complete the course receive a certificate.
Limited number of participants.
Timeline - Session 1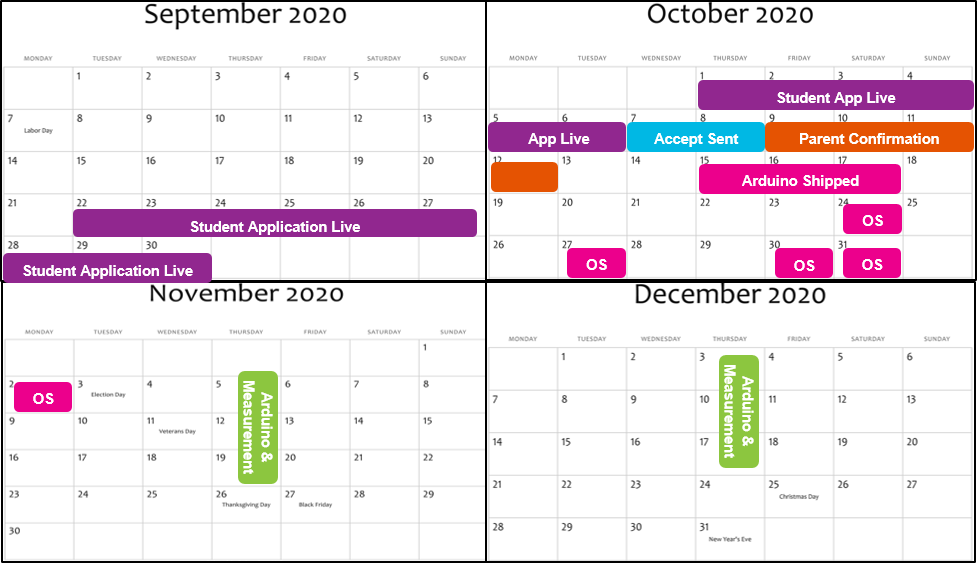 Application: Complete
Acceptance Decision: Will be emailed October 7 - 8
Attendance Confirmation: October 9 - 12 (completed by parent / guardian)
Orientation Sessions: 30 minutes via Zoom, participants need to attend 1 session
Saturday, October 24 @ 10:00 AM
Tuesday, October 27 @ 7:00 PM
Friday, October 30 @ 5:00 PM
Saturday, October 31 @ 2:00 PM
Monday, November 2 @ 6:00 PM
Crash Course Sessions: November 5, 12, 19, December 3, 10, 17 @ 7:00 PM
Arduino Resources
FRSEF Handbook
Orientation Information
Week 1 Information
Week 2 Information
Week 3 Information
Week 4 Information
Week 5 Information
Week 6 Information