Crash Course: Measurements, Sensors and Data Logging
January 2021 Session
Overview
January 14, 21, 28 and February 4
Free online webinar series.
Learn the skills to collect data for your project.

How to measure your experiment and design.
Learn about sensors and different sensor types.
How does a data logger work?
Learn to use an Arduino as a data logger.

Receive the hardware to collect data for your project.

All participants receive an Arduino, data logging shield and sensors to measure your projects!
The hardware is yours to keep.

Open to students in grades 8-12 from across the FRSEF.
Course is four Zoom sessions.
Students who complete the course receive a certificate.
Limited number of participants, sign up early.
Timeline - Session 2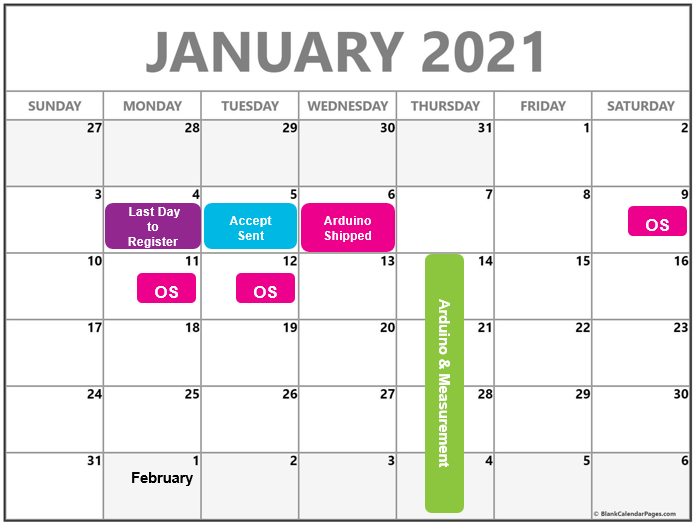 Application: Closed
Acceptance Decision: Will be emailed January 5
Orientation Sessions: 30 minutes via Zoom, participants need to attend 1 session
Saturday, January 9 @ 10:00 AM
Saturday, January 9 @ 2:00 PM
Monday, January 11 @ 6:00 PM
Tuesday, January 12 @ 7:00 PM
Crash Course Sessions: January 14, 21, 28, February 4 @ 7:00 PM
Arduino Resources
FRSEF Handbook
Arduino Sketches
Sketches

Sketches are in a .zip file
Chromebook Users: Save the .zip file in a known location on your computer.
PC & Mac Users: Save the folder in the Documents > Arduino folder.  Unzip the CrashCourse_Jan.zip folder.
Weekly Slides