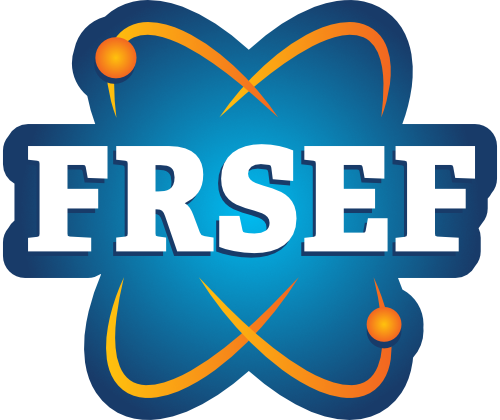 Flint Regional Science & Engineering Fair Announces Senior Division Winners
Results of First-ever "Virtual Science Fair" Live Streamed Thursday Night
The results are in! And Saginaw Arts & Sciences Academy can boast three of the top four finishers in this year's first-ever Flint Regional Science & Engineering Fair (FRSEF) virtual event.
After the annual Fair fell victim to the coronavirus situation, the Fair Board challenged itself to find a way to recognize and reward the months of work done by students across Mid-Michigan.
"We had nearly 400 students from nine counties just days away from the competition. There had to be a way to not waste those kids' hundreds of hours of research and experimentation and work," said Mike Mosher, FRSEF Board president. The answer? A first-of-its-kind "virtual fair." Students uploaded their project reports, data points,
photographs, notes, and other relevant materials to the FRSEF website. The judges downloaded the projects and reviewed them using a common rubric.
Earning the top three honors, including a cash award, recognition and eligibility for the International Science & Engineering Fair (ISEF), and a four-year scholarship to the University of Michigan-Flint are:
1st Place: Benjamin Schall, 12th grade, Saginaw Arts and Sciences Academy, for the project DNA Damage Induced By Cell Phone Rf Radiation
2nd Place: Nicholas Shepich, 10th grade, Saginaw Arts and Sciences Academy, for the project Traffic Signal Color Detection Using The Pixy2 Camera
3rd Place: Andrew Wagner, 9th grade, Saginaw Arts and Sciences Academy, for the project Engineering A Superior Bumper Reinforcement System With A Piezoelectric Force Sensor In High Energy Collisions
4th Place, which also includes a cash award, and recognition and eligibility for ISEF, went to Sinan Lal, 10th grade, Port Huron Northern High School, for the project Development Of An Artificial Neural Network For Semantic Segmentation Of Nuclei And Mitochondria In Transmission Electron Microscopy (Tem) And Serial Block Face Scanning Electron Microscopy (Sem) Of Human Cells
The top 9th or 10th graders (not in the top four) also earn ISEF recognition as observers. This honor went to siblings Arohi and Ayan Nair, both 9th graders at Okemos High School, for their respective projects Identifying Chest Radiographs With No Pathology Using A Convolutional Neural Network and A Smart Aid For The Visually Impaired To Detect Approaching Objects With Varying Speeds
Unfortunately, ISEF has also been canceled this year, but a special event is planned for these students when stay-at-home and travel restrictions are lifted.
More than $4,000.00 was awarded to Senior Division participants. Numerous Special Awards were also awarded by various local, regional, and national organizations. Special Awards recognition can range from certificates to gift packages to summer camp programs to college scholarships.
A complete list of winners is posted on the FRSEF website.